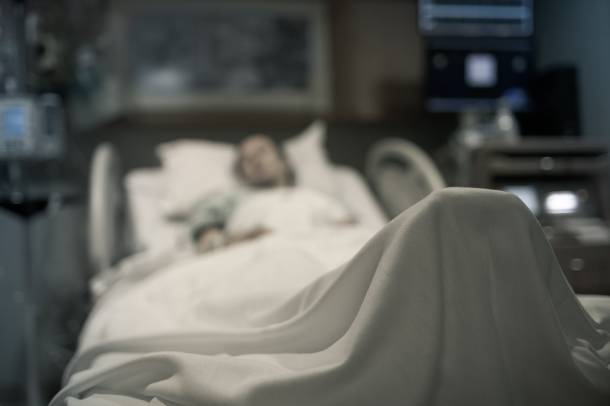 The coronavirus causes a number of symptoms that, for some patients, linger on for months. The condition is known as long-COVID.
Some of the more common ailments of long-COVID include fatigue, reduced lung capacity, and in some instances, a variety of cognitive issues.
Some coronavirus patients also exhibit signs of heart damage months after their initial diagnosis.
---
While many coronavirus symptoms tend to be similar to what you might experience with the flu, the coronavirus is far more dangerous for a variety of reasons. Aside from the fact that some patients endure severe coronavirus symptoms that require hospitalization, the coronavirus tends to linger on in a way that the flu doesn't. So while someone with the flu can emerge as good as new after a tough few days, a growing number of coronavirus patients are finding that their symptoms tend to linger on for weeks and even months after their initial diagnosis.
This phenomenon has been referred to as long-COVID and a CDC report from back in July relayed that one-third of coronavirus patients have symptoms that simply do not go away with time. Some of the more common symptoms associated with long-COVID include fatigue, breathing issues, cognitive deficits, and a range of cardiovascular issues in some cases.
---
BGR's Top Deal of the Day




$25.49
Available from Amazon Prime. BGR may receive a commission.
Buy Now
---
Today's Top Deals
Trending Right Now:
This is what life is like when your COVID-19 symptoms won't go away originally appeared on BGR.com on Wed, 9 Dec 2020 at 09:00:43 EDT. Please see our terms for use of feeds.