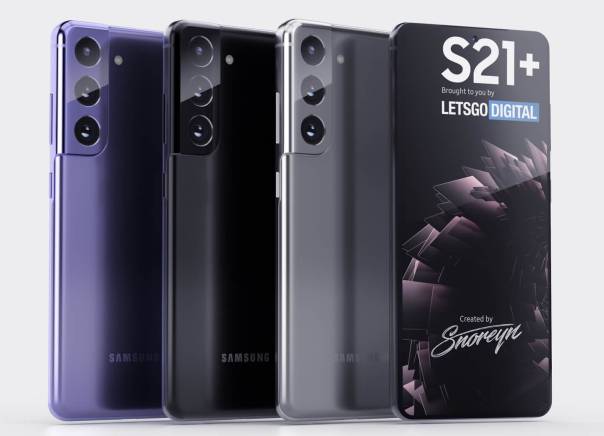 A new leak indicates that the Galaxy S21 release date is approaching, seemingly confirming rumors that the new flagship series would launch much earlier than usual.
Short video teasers for the Galaxy S21, S21+, and Galaxy S21 Ultra have appeared online, showing the rumored design changes.
The clips look like the kind of videos that Samsung would use during an Unpacked press conference.
---
There's an unwritten rule that every new flagship that Samsung is about to launch will leak in full before the actual reveal event. The first Galaxy Fold foldable was somewhat of an exception, as Samsung managed to keep it a secret for a lot longer than your yearly Galaxy S and Note updates. The upcoming Galaxy S21 series has appeared in a large number of leaks for several weeks, with reports saying that the actual launch will take place about a month earlier than expected. The Galaxy S21's announcement event would take place in mid-January, those reports said. Preorders would follow ahead of the late January in-store launch. Samsung is yet to confirm the upcoming Galaxy S21 press conference, which will likely be a virtual event on account of the ongoing coronavirus pandemic. But a new set of leaks seems to suggest the Galaxy S21 released date is really close.
---
BGR's Top Deal of the Day
---
Today's Top Deals
Trending Right Now:
Galaxy S21 launch must be close because Samsung's design just leaked originally appeared on BGR.com on Wed, 9 Dec 2020 at 06:50:51 EDT. Please see our terms for use of feeds.