Roman Reigns is just about one of the biggest and baddest men in WWE right now. His heel character is the best version of him and fans are loving this welcome change to his normal babyface role.
However, "The Big Dog" touched fans to the heart through an Instagram video uploaded earlier today.
In the video, Reigns revealed how he surprised a Leukemia survivor by showing up on a video call with her and her young son. The moment was perfectly captured as you can see in the post attached below.
Amanda, a Leukemia survivor, had a hard time dealing with her disease while also catering to her many responsibilities as a mother. She came out of it with the support of her son and close ones but eventually found out that Roman Reigns was going through the same thing.
Reigns is also a Leukemia survivor. The WWE Universal Champion was diagnosed with cancer first when he was 22 years old. He recovered from that and continued his path to become a professional wrestler.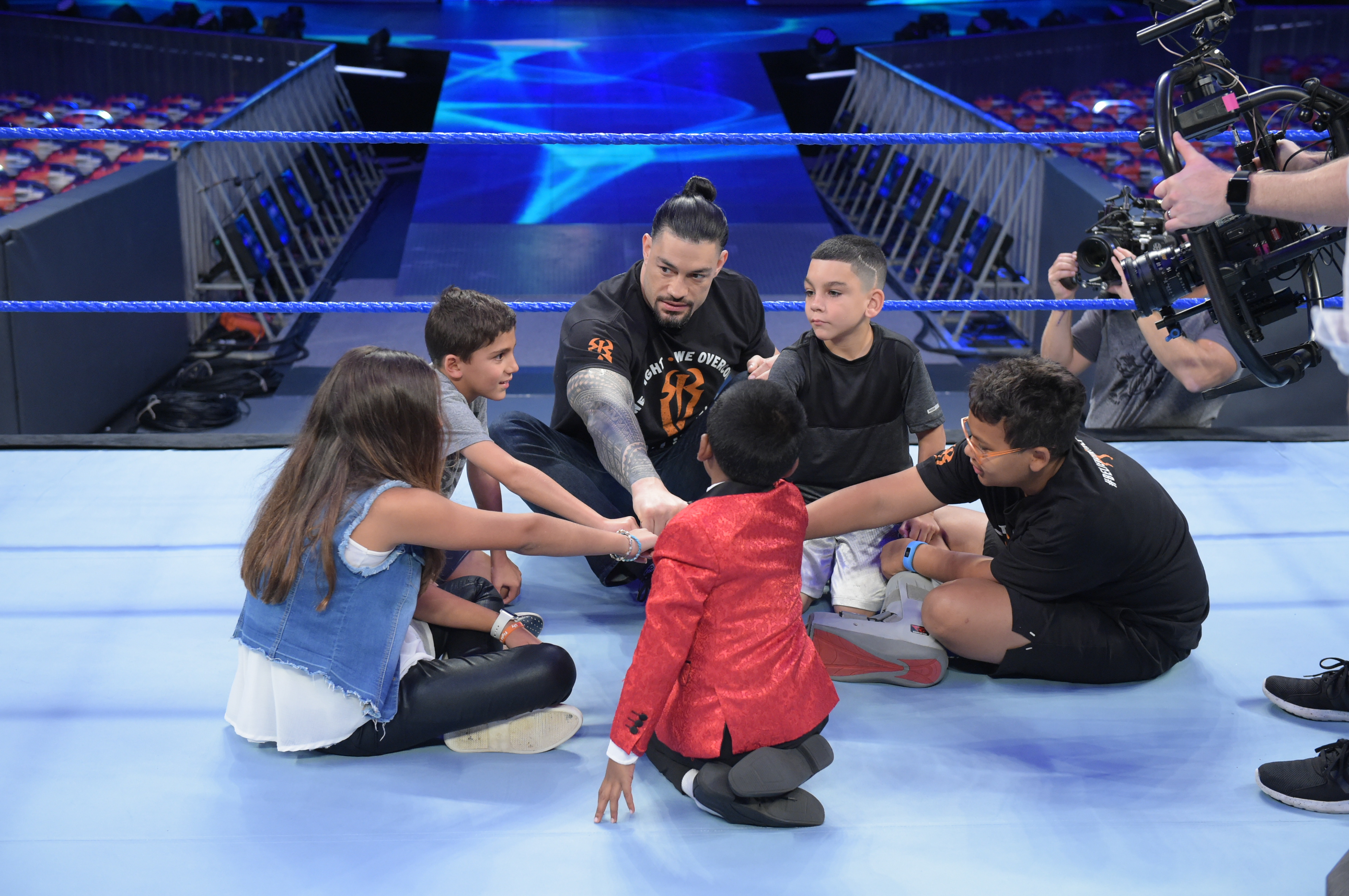 Roman Reigns is 2-0 against Leukemia
Unfortunately, Reigns revealed on the October 22nd, 2018 episode of Raw that the cancer was back, much to the shock of fans. This was close to the peak of his career and it meant a severe roadblock to his life as well.
Being the fighter that he is, Reigns quickly recovered and announced that he was in remission. Since then, he has been an active supporter of Leukemia movements.
In June this year, he teamed up with LLS (Leukemia and Lymphoma Society) to address Raw live. LLS is the largest non-profit organization in the world fighting Blood Cancer. Founded in 1947, this society has been undaunted in its purpose. You can donate to the cause yourself on their official website.
I was so humbled with all the support I received during my battle with Leukemia…now I'm ready to join the fight and support the @LLSusa. @WWEShop pic.twitter.com/fpMrqYyUXw

— Roman Reigns (@WWERomanReigns) April 1, 2019
This gesture towards Amanda was just one of the good things Roman Reigns has done. He has collaborated with several other foundations to continue the fight against Blood cancer.
Fans and cancer patients look at him now as a beacon of light to pull through. Reigns is already a walking legend. If not a legend, he is a role model inside and outside the ring. 
The post WATCH: Roman Reigns Shares an Emotional Moment With Fellow Leukemia Survivor appeared first on EssentiallySports.