Randy Orton became a 14-time world champion after he defeated Drew McIntyre at Hell in a Cell 2020. During his tenure as a WWE Superstar, he feuded with multiple heavyweight Superstars. One of his underrated feuds was with his former teammate Batista.
Dave Batista made his debut almost at the same time as Orton. They both were put into a heel stable managed by Ric Flair and Triple H. The group, called "Evolution," represented the best in: "the past" (Ric Flair), "the present" (Triple H), and "the future" (Randy Orton and Batista).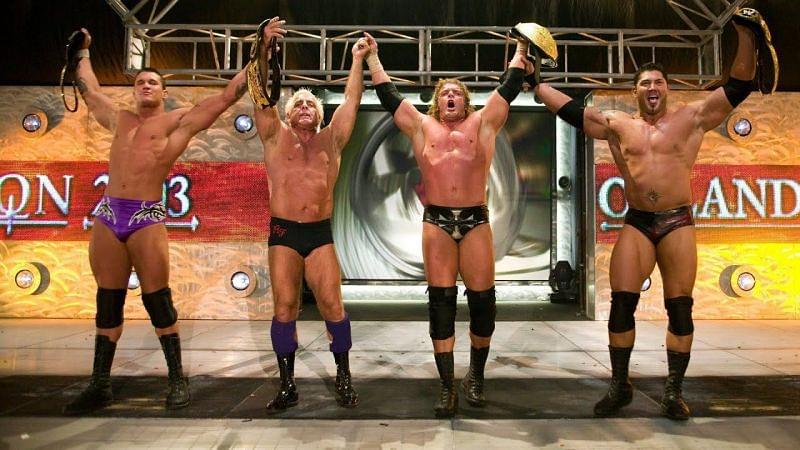 At one point, each member of the stable held one title. However, this did not last long as Randy broke apart from the group to create his own called "The Legacy" (with Cody Rhodes, Ted DiBiase Jr.). Orton was feeling left out by the rest of the Evolution and wanted to do things his way.
Throughout 2008 to 2009, Randy Orton and Dave Batista feuded over the WWE Title. Randy often took the help of the Legacy, and Batista did the same.
Their feud resulted in Batista defeating Randy Orton to win the WWE Championship at Judgement Day 2009. However, Randy Orton intentionally disqualified himself; hence, the title did not change hands.
Therefore, the duo's next encounter was inside a steel cage at Extreme Rules 2009. Batista emerged as the new WWE Champion as he defeated Orton inside the cell.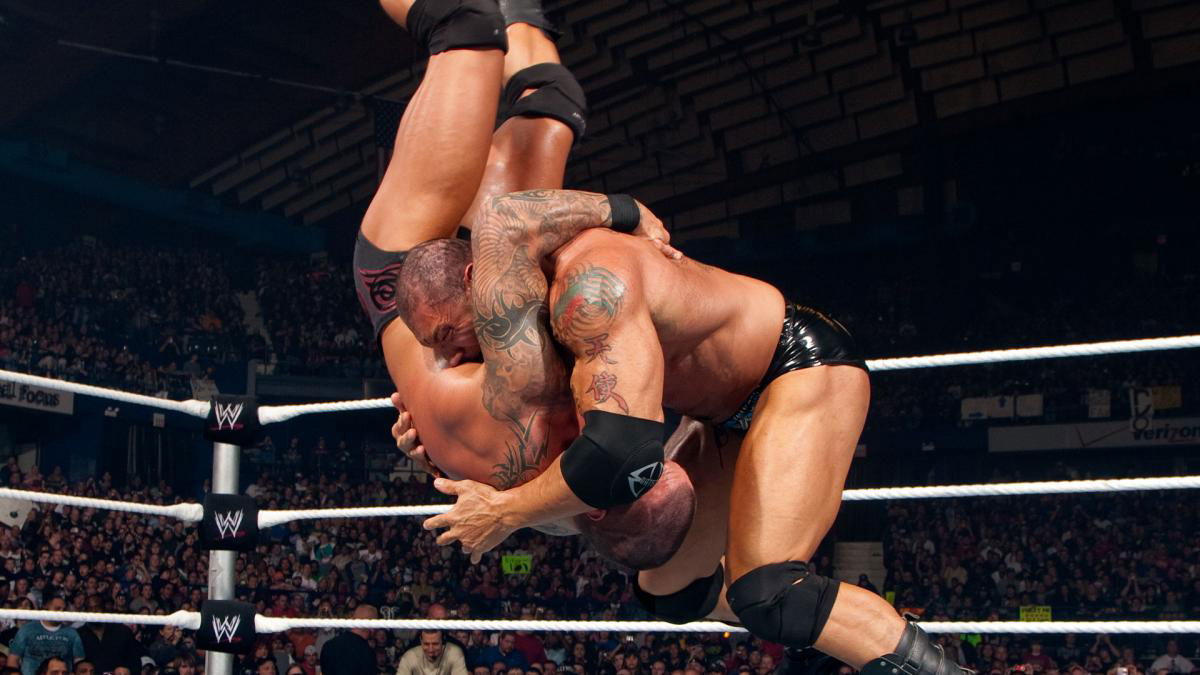 The duo then ended their rivalry before reuniting in 2014 as part of the Evolution, now an extension of another heel stable, The Authority. Their alliance ended when Orton and Batista both lost their titles at WrestleMania 30 to Daniel Bryan.
Read more – "My Knees Were Soaked In Kerosene" – Randy Orton Details Near-Death Experience in WWE.
Randy Orton and Batista share a cordial relationship outside the ring
Orton and Batista never reported having any rivalry outside the squared circle. After their last encounter, Batista retired from professional wrestling at WrestleMania 35.
After his win at Hell in a Cell, Orton shared a photo that showed how The Evolution members have 50 title reigns among them. The Viper cheekily captioned the image as "#legends …. and an actor."
 

View this post on Instagram

 

#legends …. and an actor.

A post shared by Randy Orton (@randyorton) on
He is referring to Batista, who went on and had a very successful Hollywood career. The exchange proved the friendly relationship the duo share.
The post The Heated Rivalry Between Randy Orton and Dave Batista appeared first on EssentiallySports.